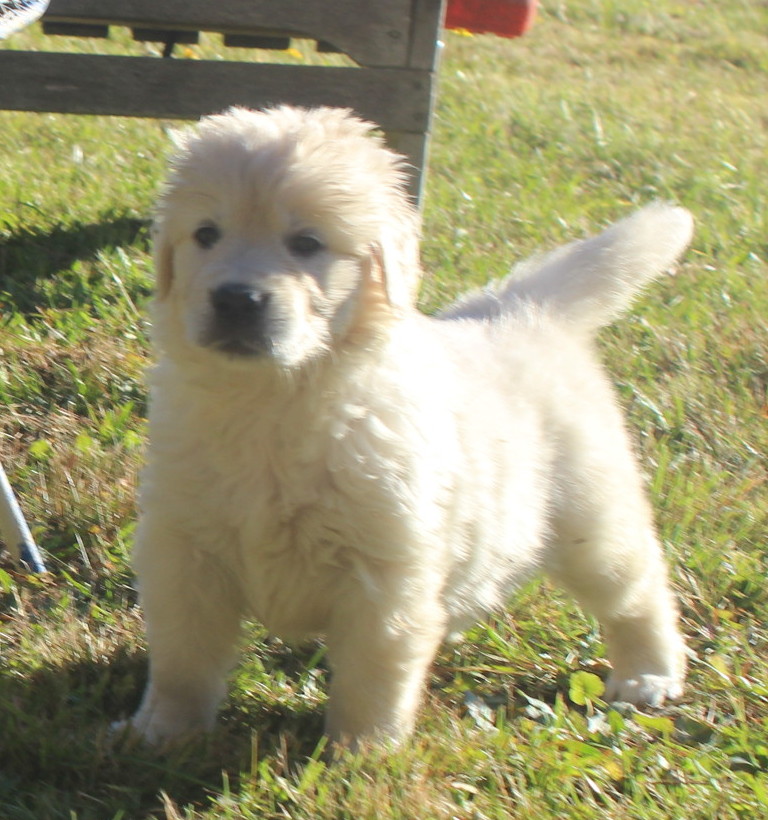 Darrowby puppies are often reserved as much as a year in advance. We breed only hip, eye, heart and elbow cleared dogs. By using dna testing for Ichthyosis, pra 1 and 2, and prcd, we assure that we produce no affected puppies for these four avoidable concerns for Golden Retrievers. Longevity, soundness, trainablility with good temperament and beauty are all goals of our breeding program. Puppies are raised indoors with tremendous amounts of handling and socialization, and we strive to match puppies to the needs of their new families. Whenweather permits, we accompany puppies out to one od our meadows or around the pond so they cn play and we can get lots of exercise keeping up with their explorations. This is a major labor of love, and you will not find us farming out large numbers of females or producing more than a few litters each year. We place a select few puppies in show and performance homes each year (the only puppies we place on full registration with the potential for future breeding), many in homes where they will be trained as therapy dogs. The rest are placed on limited registrations in homes where they will become cherished family members.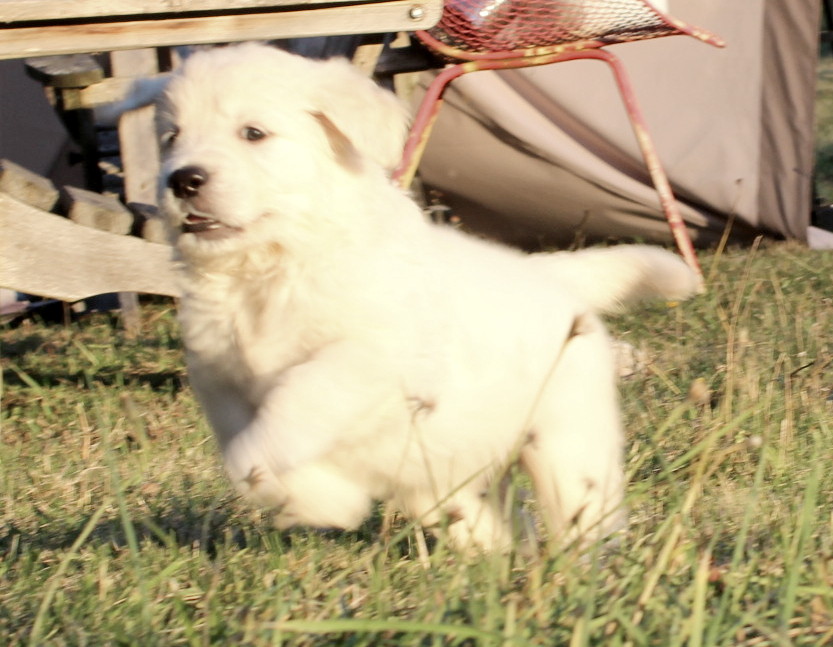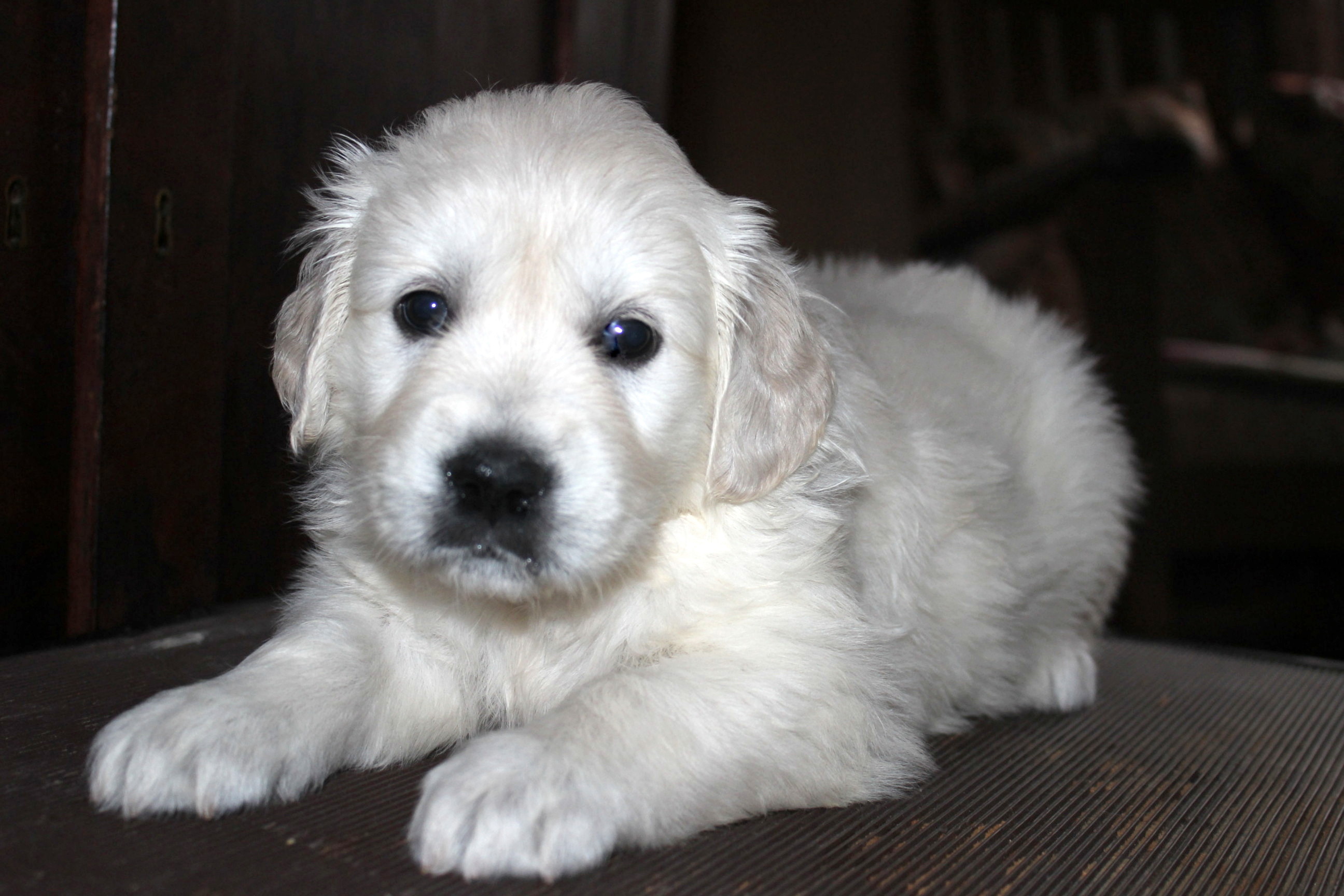 2016 will be a year when we concentrate on finishing at least three of our males in the show ring in Canada, and we plan to start our Australian import Flame and our own Ardagh in the show ring as well. We do plan to take time for three, possibly four iitters this year starting with Marlowe in February of 2016.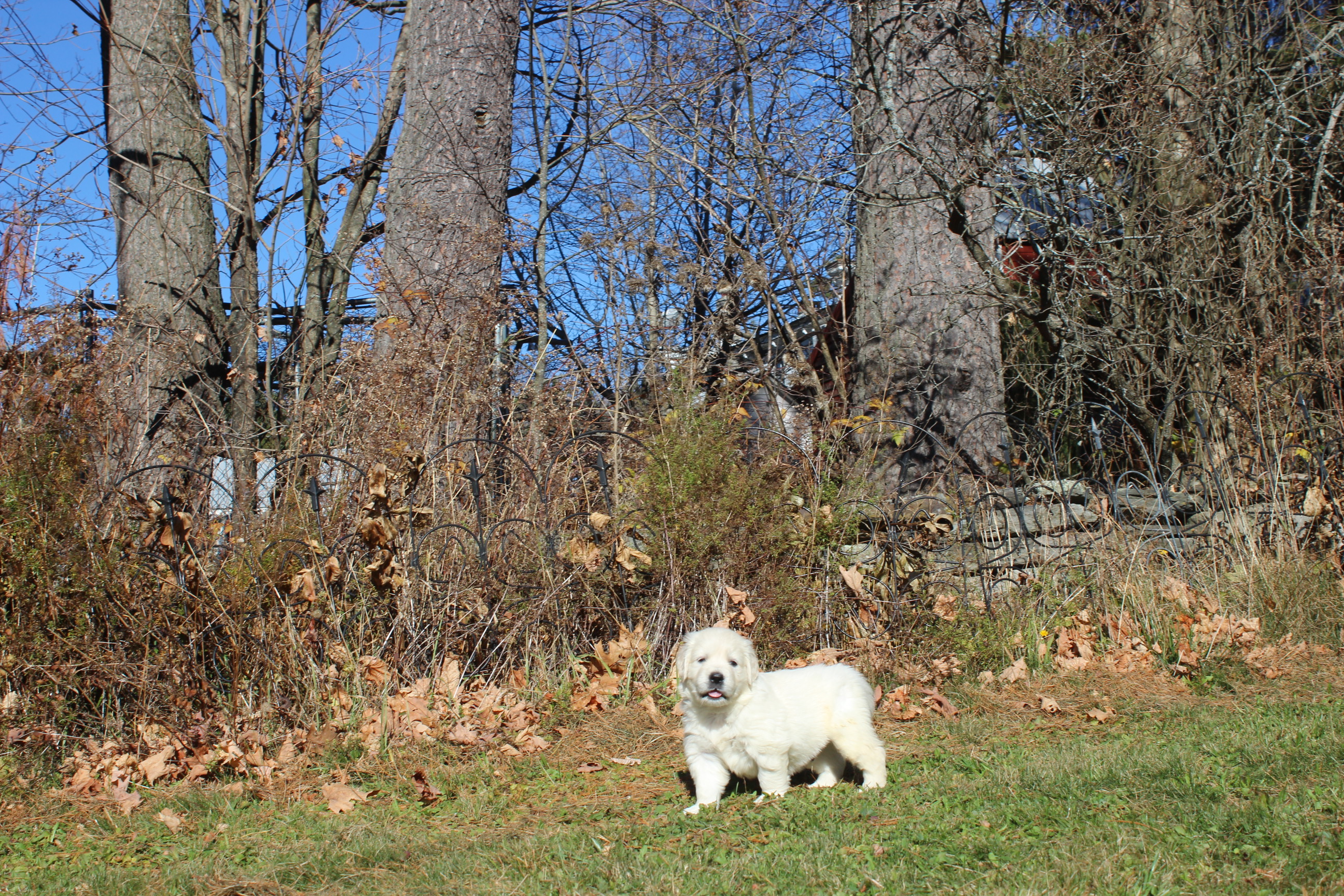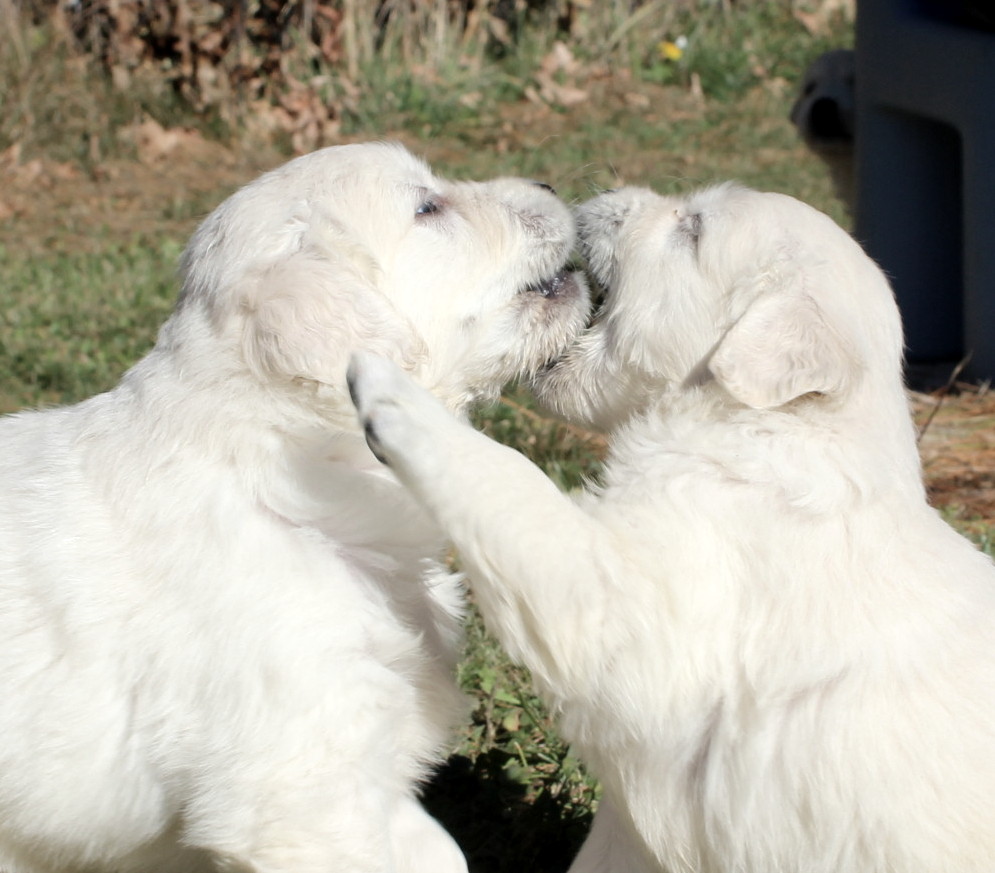 Marlowe is a three year old whose sire was born in England. She is One Ash Darrowby Christmas Past, an OFA good, normal elbows with clear eyes and cardiac. Marlowe is an extremely sweet, pale gold girl who loves to play with our young Ardagh. This will be her first litter, due at the end of February. Marlowe was bred to our BPIS Montego Circle of Life, Elton. This litter has been reserved for some time by people looking for the excellent temperaments we expect backed by the super health and pedigrees behind these parents. Watch my facebook page for pupdates of the litter as they grow.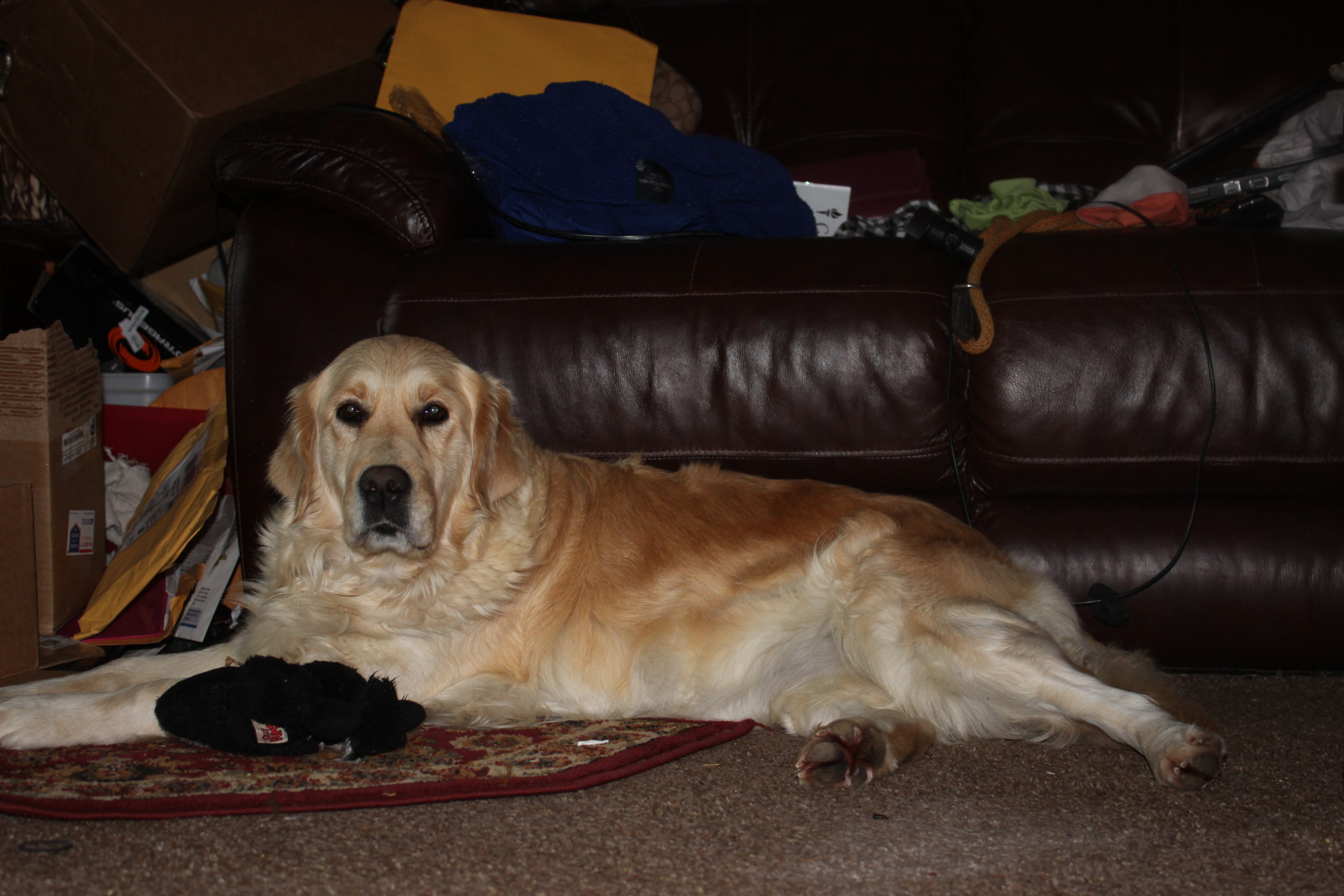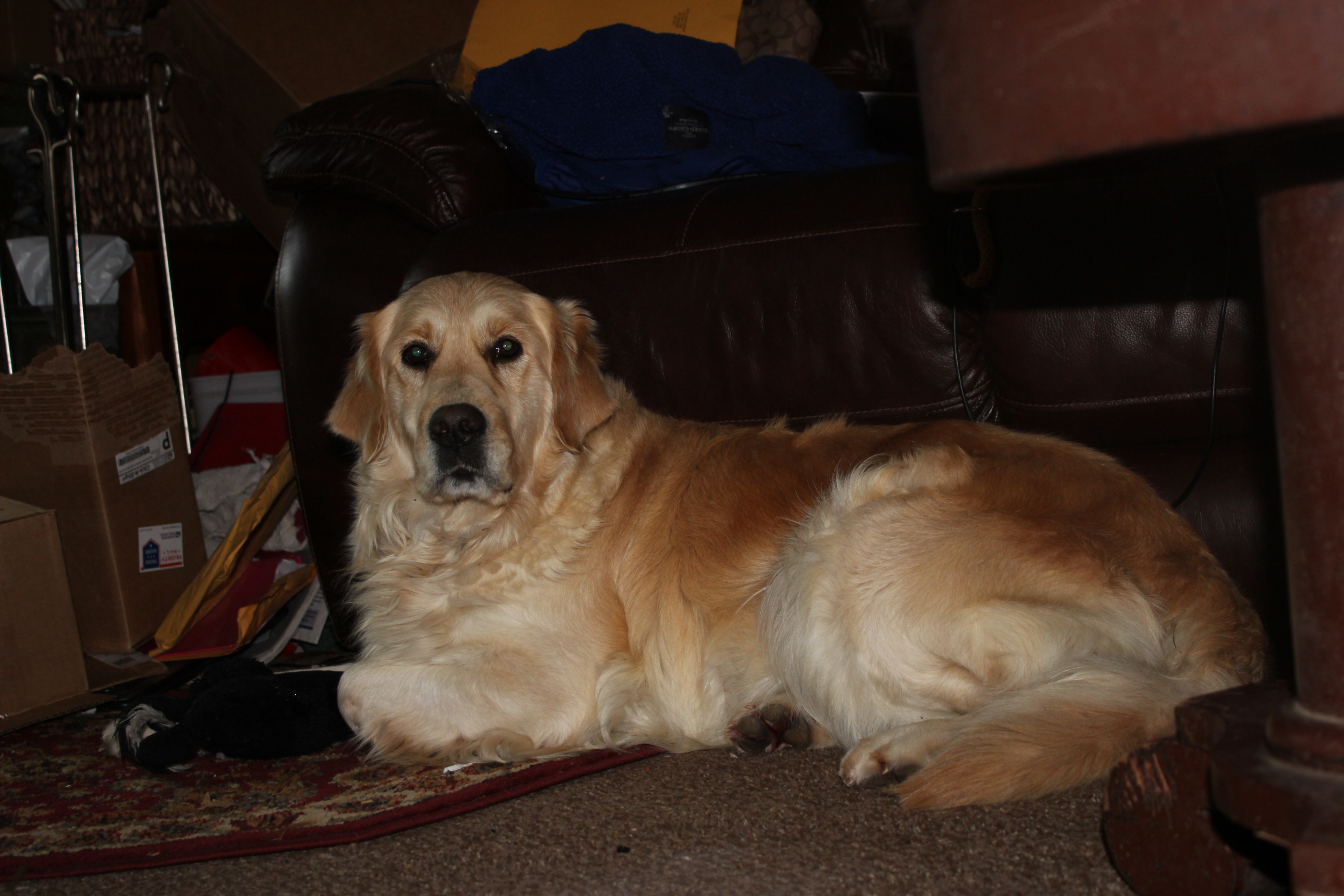 MARLOWE
Our second litter will be with our Darrowby's Frosted Snowflake. Frost (the younger!) has one of the heaviest coats and most beautful pigment we have ever seen on a Golden. Her first litter was delightful. Frost received a BVA hip score of 1:2, with 0:0 elbows. She is OFA good, normal elbows, and eye and cardiac clear. she is a gorgeous girl, very playful and extremely loving. You can see why, as a puppy, she was nearly called Bigfoot!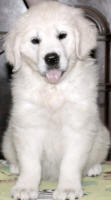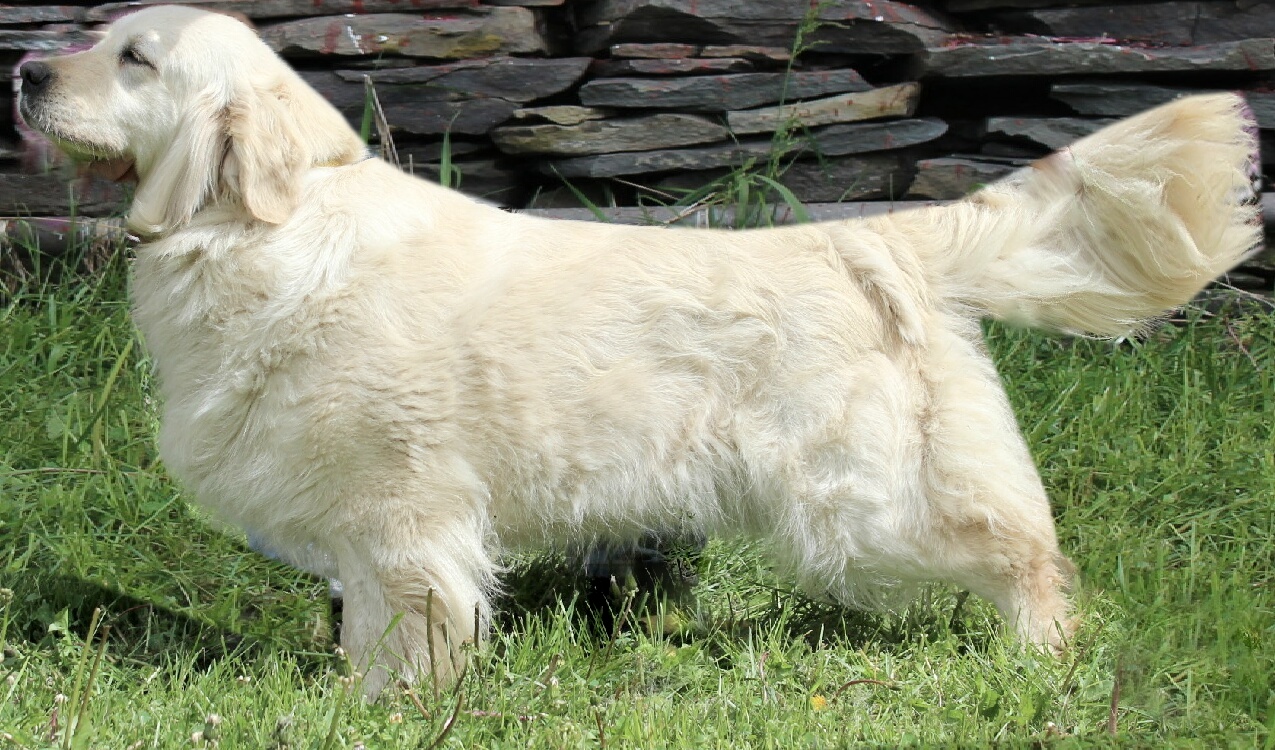 FROST the younger
Our plans are for a late spring or early summer litter, all depending on her schedule. We will likely breed her to Elton for a litter of very light cream pups that should have amazing coats and bone. We have several reservations on this lovely combinations as of mid January.
Our third litter will be in the fall. Wrigley who produced the super litter with Elton will be bred to our Scottish import McCallum. We will be keeping a female from this litter and are really excited about the combination.
Should we have a fourth litter, it would also be in the fall and the mother would be either our Splash(Darrowby's Frosted Merrow) or our import Flame (Eurraid's Orange Flame.) Both of these girls will be 2 this year and have their preliminary clearances. We will do their final clearances this summer and determine the course we want to take with breeding of these litters. Feel free to contact us about our plans and puppy availability as the year progresses. We will be happy to make referrals to other breeders who do the same clearances and who have the same standards we do.
Copyright 1999 - 2016 Darrowby Goldens - All Rights Reserved