Canadian Champion Garbank Lislone I Got Style
OFA good, Normal elbows clear eyes and cardiac clear BVA hips 1:1 BVA elbows 0:0 Ichthyosis carrier, pra 1 and 2 clear. prcd clear CHIC
"McCallum"
Thanks to Hailey for her special handling of this delightful boy, to the judges who recognized our boy and thanks to Jim and Kate for trusting us with him.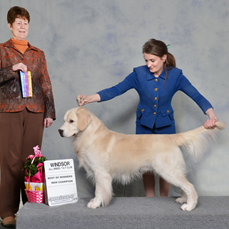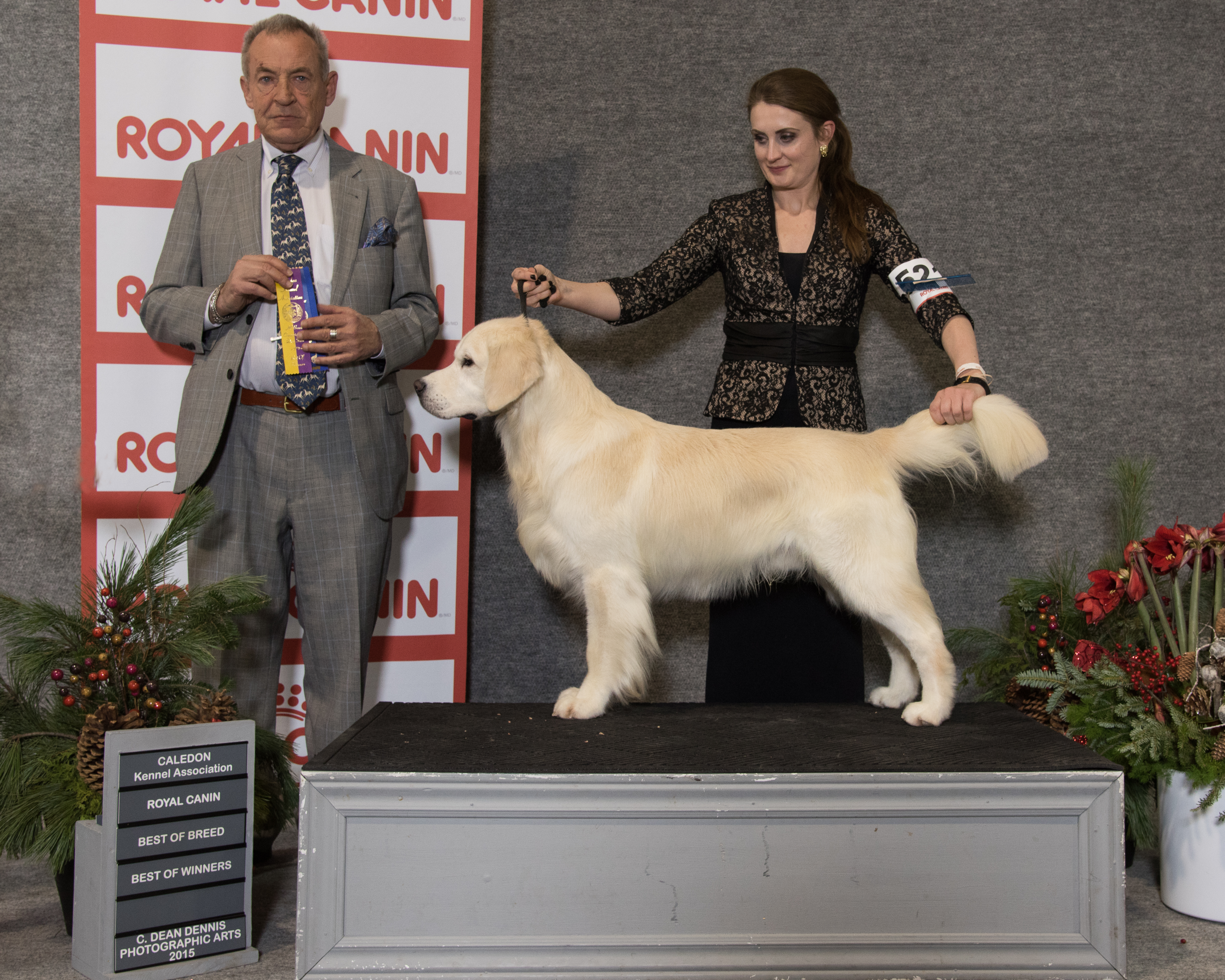 Shown in late 2015 taking breed over specials in Canada with handler Hailey Griffith
is our gorgeous import from Kate and Jim Crosbie. We brought him home with us from Scotland in 2013. We just got his BVA, Australian and international hip grade scores-he is a 1:1 BVA, 0 Australian, and AA international with 0:0 elbows. He still has too much coat, and we have stripped out five bags full!
Check his clearances here,and check his accomplishments in the fall in the Canadian with Hailey Griffith. He finished his 2015 show season with a five point win over specials, and finished when he went back in the ring in 2016. His sire was BoB at the world dog show in Milan in spring of 2015.
We bred McCallum to three Ichthyosis clear quality bitches in the summer of 2015 and he produced 3 lovely litters. Pictures show them to be growing up to be gorgeous puppies. One of them,Sutter, is in Illinois with my sister and I may be getting him into the show ring at some point. We are planning an exciting litter with him this summer with our Wrigley.
Just shy of a year and what a consistent looking puppy! The main difference is he was over 70 pounds here, and it takes 2 hours to dry his coat. This is our creme de la cream puppy. When it is snowing, he often decides to take a nap in his favorite outside chair instead of coming in where his coat makes him a tad warm. Who can resist this face?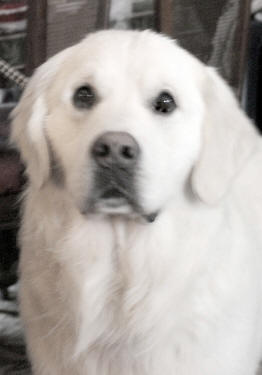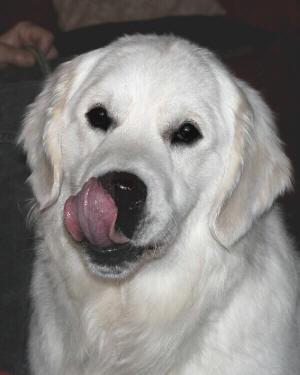 and in November...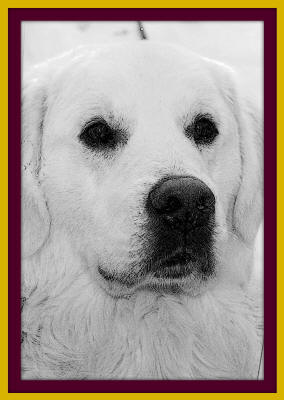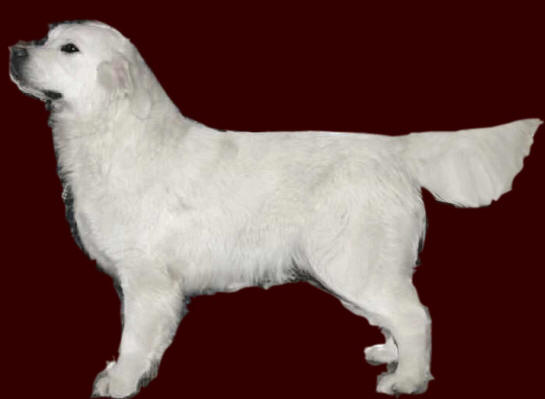 This is McCallum at not quite 9 months of age.He now has final hip and elbow as well as cardiac clearances.
He is prcd and pra 1 and 2 clear, and is an Ichthyosis Carrier
We were happy to welcome our new boy to Darrowby in 2013, a true Golden from the country of origin. Not an English Golden!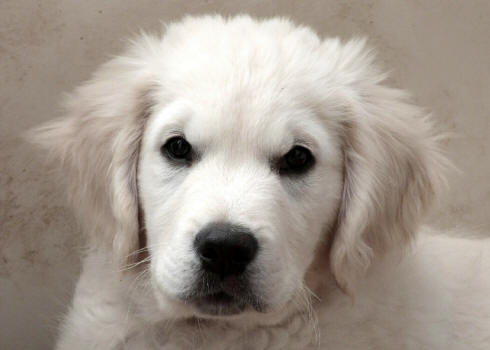 Confused? Watch for details of Garbank Lislone I Got Style, dob 4/4/2013. McCallum, as he is known, shows his true colors with the McCallum tartan here as a wee pup, being raised by the incredibly experienced and knowledgeable duo of Jim and Kate Crosbie.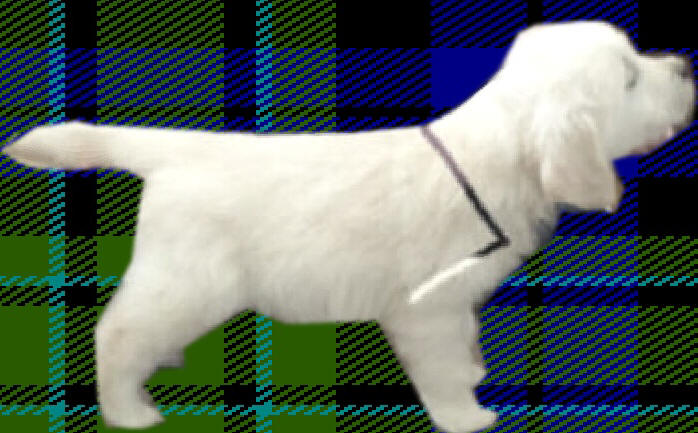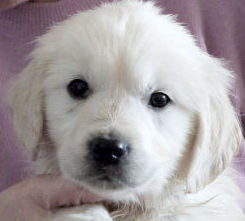 Kate has kindly marked the angle of the front and shoulders on this boy- my oh my is he correct in angulation, and we love his topline. His very square muzzle, nice flat skull, his cobby body and super pigmentation all bode well for this young pup! We can't wait for more pictures, and we enjoyed seeing Jim and Kate on our tour of Ireland, Wales, England Scotland and Northern Ireland in the summer of 2013, when we met McCallum and to brought this young man home.
He is home!!

We welcomed our silly, yet very well developed 4 month old baby, who met us, crossed from Scotland to Northern Ireland on the ferry, got a day to rest in Skerries, then to Dublin and off to JFK. Upon landing he was greeted by an attack chihuahua in the exercise area. His reaction was more of disbelief than anything else. Now he is home at Darrowby, chasing butterflies, grasshoppers and frogs. We think this fellow is a very special puppy. Many thanks to Jim and Kate!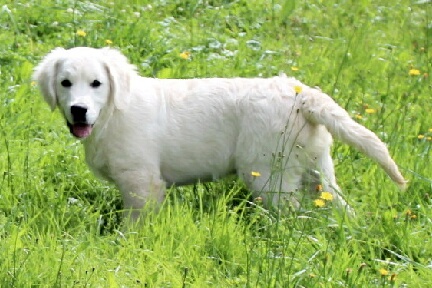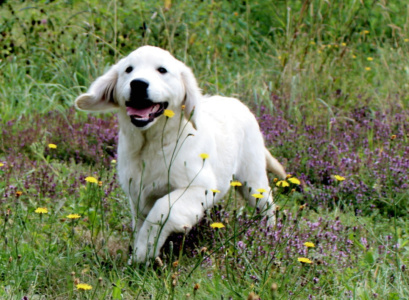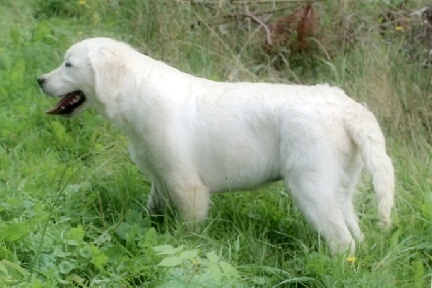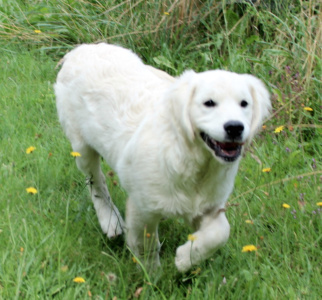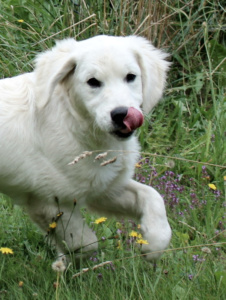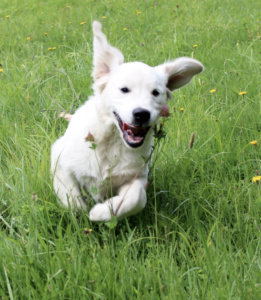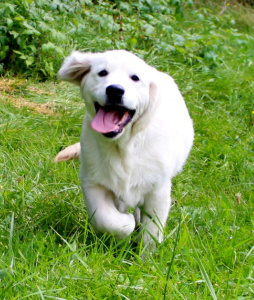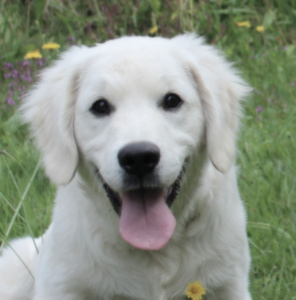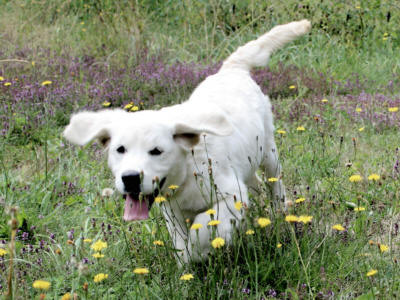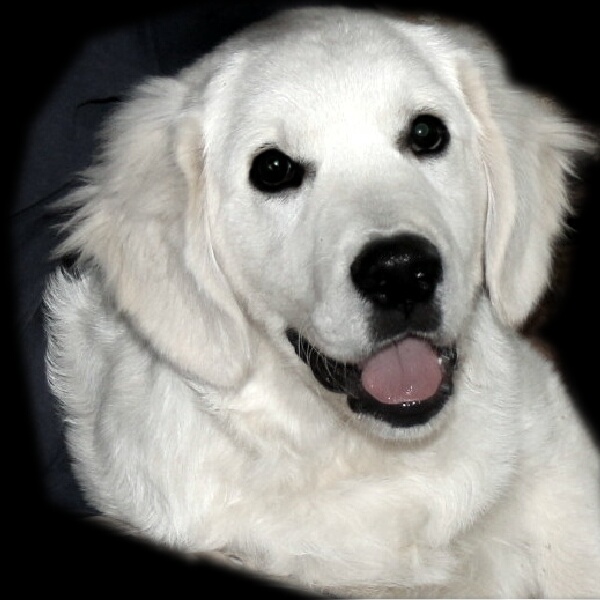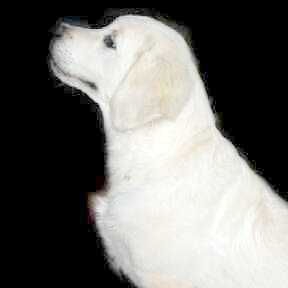 McCallum has now experienced a NY winter and as you can see, he is turned out to be as gorgeous as promised!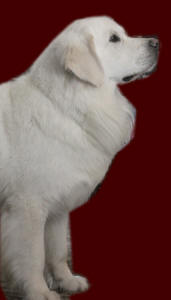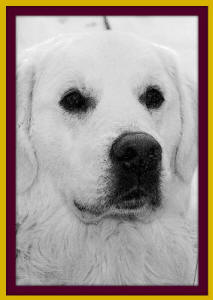 For you NCIS fans, we think this new pup is Just Ducky.
McCallum's Pedigree

Watch for more pictures soon.